MACD + STOCHASTIC FREE Forex Trading Strategy
Published on June 18, 2021
Trending high defination online streaming about Long Term Forex, Forex Options Trading, Forex Seminar, and Stochastic Day Trading Strategy, MACD + STOCHASTIC FREE Forex Trading Strategy.
#MACDStrategy #StochasticStrategy #ForexStrategy
I get asked a lot about some of the most common technical indicators available to retail traders. The questions are usually in the direction of "What is the best way to use MACD" or " What is the best strategy for Stochastic indicator".
This video is dedicated to exactly those followers and I hope you will find it valuable.
So where to start from?
👉 MACD multi time frame analysis
You know that multi time frames analysis is kind of religion for me. I'm a strong believer that you should see the big/full picture before you take a step towards an entry.
Would you go on a transatlantic adventure with your boat/yacht if you knew there is bad weather coming?
Same applies to trading. Many traders completely ignore the higher time frames directions/cycles/waves and flow of money when trading on the time frame they do.
Step one – always make sure to check the higher time frames for synchronization in your desired direction. For this specific strategy we are using MACD to confirm the direction of the market on the higher time frames.
👉 Stochastic – overoldoverbought
Stochastic indicator could be your best friend or worst enemy depending on how you are using it.
The way im using it in this specific strategy is to wait for synchronization between the higher time frames (which gives me the direction in which i should be trading) and then i use stochastic to spot overbought/oversold zones.
👉 Mistakes traders do with stochastic
One of the most common mistakes i see traders do with stochastic indicator is to try and catch tops and bottoms inside trending markets. This is definitely not the right approach or instrument to spot reversal on the market, especially when we are in a strong trend with a lot of momentum.
👉 Price action + indicators = best possible odds
Some traders stick to price action alone, others strongly rely on technical indicators without giving too much emphasis on the price action. I believe that both methods have their pros and cons and thus i try to get best of both worlds.
As a rule of the thumb the price action is always superior for me. Meaning that if Price Action is suggesting bullish continuation, while technical indicator is suggesting bearish continuation i'd rely or "listen" the PA rather the technical indicator (of course in reality we want to stick to setups where price action and indicators agree on the same direction).
A very simple example to illustrate the above is this. Imagine you are looking for a breakout above a given resistance level. The price breaks above but it forms bearish divergence while doing so. This is where we get out of synch between PA and technical indicators.
👉 What are my trading techniques?
I invite you to my club where you can learn them all –
https://tradersacademyclub.com
Also, you can watch the videos here and discover great forex strategies
👉 Hidden Divergence – 3 KEY TRADING TIPS

👉 What Is The ULTIMATE Way To Trade Forex?

👉 How To Trade Against The Trend – REVERSAL TRADING STRATEGY

👉 How To Trade Range Breakout With Price Action (NO INDICATORS)

👉 MACD + RSI Powerful Forex Trading Strategy

👉 3 Steps MACD Trading Strategy For Forex Traders

Here you can find feedback from my members –
https://www.forexpeacearmy.com/forex-reviews/7826/tradersacademyclub-reviews
You can read my daily posts and trading ideas here –
http://b.link/vladimirblog
✅ Follow Me on social media:
http://www.youtube.com/VladimirRibakov
https://www.facebook.com/tradersacademyclub
Tweets by VladimirRibakov
http://b.link/vladimir-telegram-group
To your success,
Vladimir Ribakov
Stochastic Day Trading Strategy, MACD + STOCHASTIC FREE Forex Trading Strategy.
Currency Trading Fundamentals – A Simple, Ageless Technique For Big Gains

This is how the marketplace works and your system should obey this law. In an up pattern, link two lower highs with a line. As stated above, it should be easy to ease the use of it.
MACD + STOCHASTIC FREE Forex Trading Strategy, Watch latest explained videos about Stochastic Day Trading Strategy.
Five Things You Must Have For An Effective Forex System
These trendlines are thought about to be extremely important TA tool. Do you have a stop loss or target to leave a trade? And in a sag, link two higher lows with a straight line. So how do we respect the trend when day trading?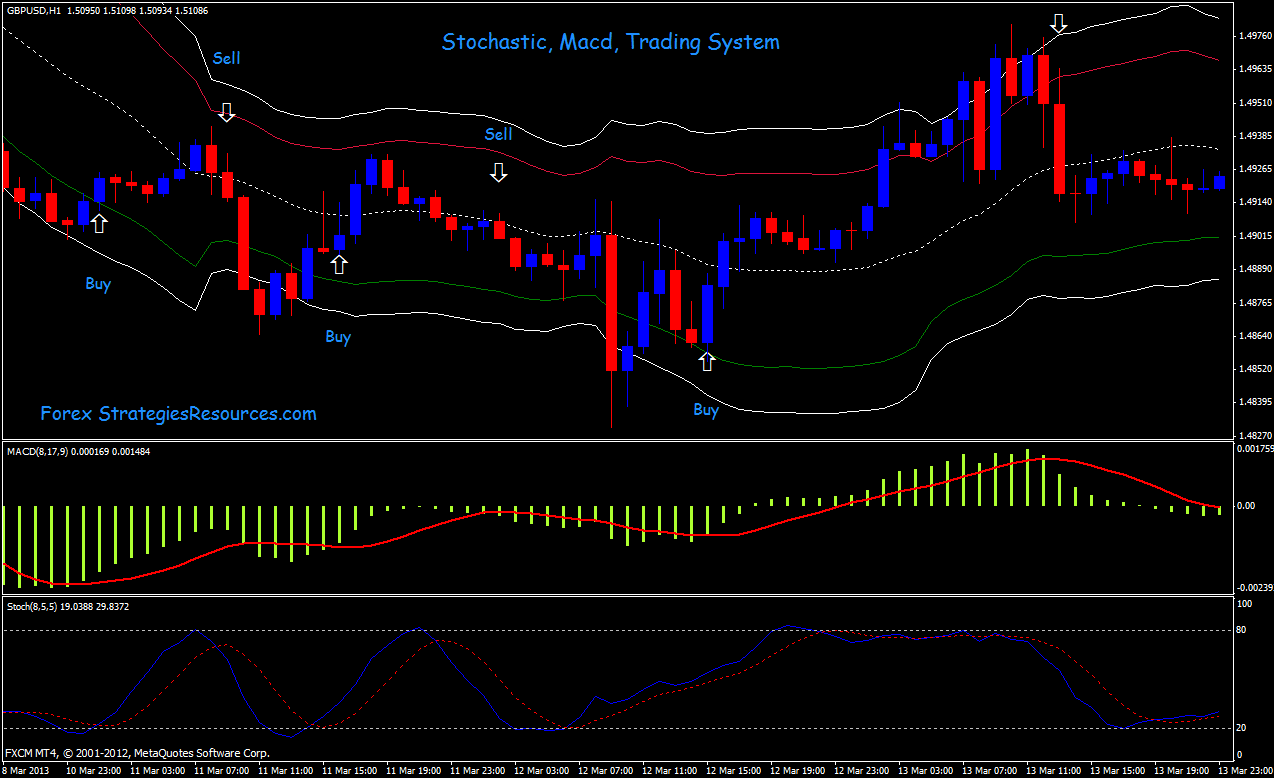 In these rather uncertain financial times, and with the unstable nature of the stock market today, you might be wondering whether or not you ought to pull out and head toward some other kind of financial investment, or you may be looking for a much better, more trustworthy stock trading indication. Moving your cash to FOREX is not the response; it is time to hang in there and get your hands on a terrific stock trading indication. Try this now: Buy Stock Assault 2.0 stock exchange software application.
Take a look at support and resistance levels and pivot points. When it approaches them, in a perfect choppy market the support and resistance lines will be parallel and you can expect the market to turn. Examine against another indicator such as the Stochastic Trading oscillator. You have another signal for the trade if it reveals that the cost is in the overbought or oversold variety.
Them significant problem for a lot of traders who use forex technical analysis or forex charts is they have no understanding of how to deal with volatility from a entry, or stop viewpoint.
You should not let your orders be open for longer duration. Observe the marketplace condition by keeping away from any interruption. The transactions in volatile Stochastic Trading market are constantly short lived. You should go out minute your target is achieved or your stop-loss order is activated.
The hard part about forex Stochastic Trading is not so much getting a method – however having confidence in it and trading it with discipline. , if you do not trade with discipline you will lose and you must have self-confidence to get discipline..
This has actually certainly held true for my own trading. My trading successes leapt bounds and leaps when I came to recognize the power of trading based on cycles. In any provided month I balance a high percentage of winning trades versus losing trades, with the couple of losing trades leading to ridiculously little capital loss. Timing trades with pinpoint accuracy is empowering, only leaving ones internal mental and emotional baggage to be the only thing that can undermine success. The technique itself is pure.
In typical with essentially all aspects of life practice is the essential to getting all 4 components interacting. This is now simpler to attain as lots of Forex websites have demonstration accounts so you can practice without risking any actual money. They are the nearest you can get to trading in real time with all the pressure of potential losses. But keep in mind – practice makes ideal.
The more flat these two levels are, possibilities of a successful range trading will be greater. Trail your block gradually and beyond typical volatility, so you do not get bumped out of the pattern to quickly.
If you are finding unique and exciting reviews about Stochastic Day Trading Strategy, and Forex Trend, Quote Currency, Forex Swing Trading, Forex Traading System dont forget to join in email subscription DB now.